Reading in Wonderland is excited to welcome
Author Gretchen McNeil
to our Grand Opening!
---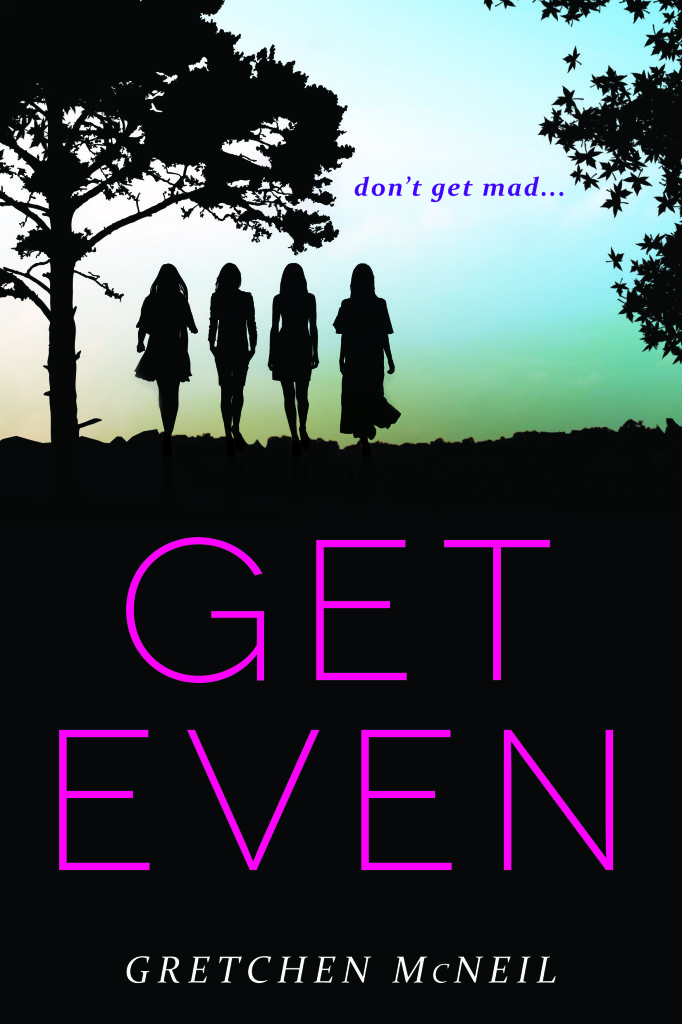 GET EVEN by Gretchen McNeil
Don't Get Mad #1
Balzer & Bray
September 16th, 2014
The Breakfast Club meets Pretty Little Liars in Gretchen McNeil's witty and suspenseful novel about four disparate girls who join forces to take revenge on high school bullies and create dangerous enemies for themselves in the process. 

Bree, Olivia, Kitty, and Margot have nothing in common—at least that's what they'd like the students and administrators of their elite private school to think. The girls have different goals, different friends, and different lives, but they share one very big secret: They're all members of Don't Get Mad, a secret society that anonymously takes revenge on the school's bullies, mean girls, and tyrannical teachers.

When their latest target ends up dead with a blood-soaked "DGM" card in his hands, the girls realize that they're not as anonymous as they thought—and that someone now wants revenge on them. Soon the clues are piling up, the police are closing in . . . and everyone has something to lose.
PreOrder: AMAZON 
---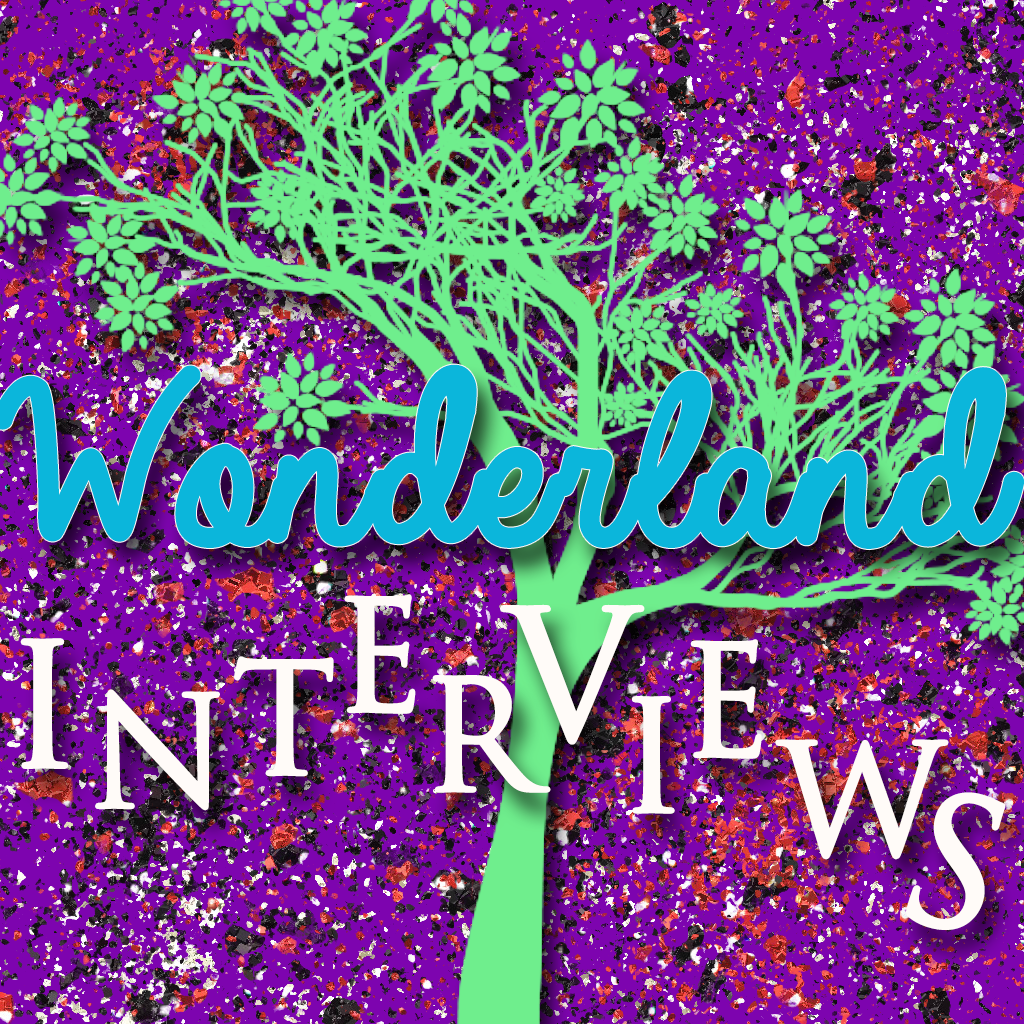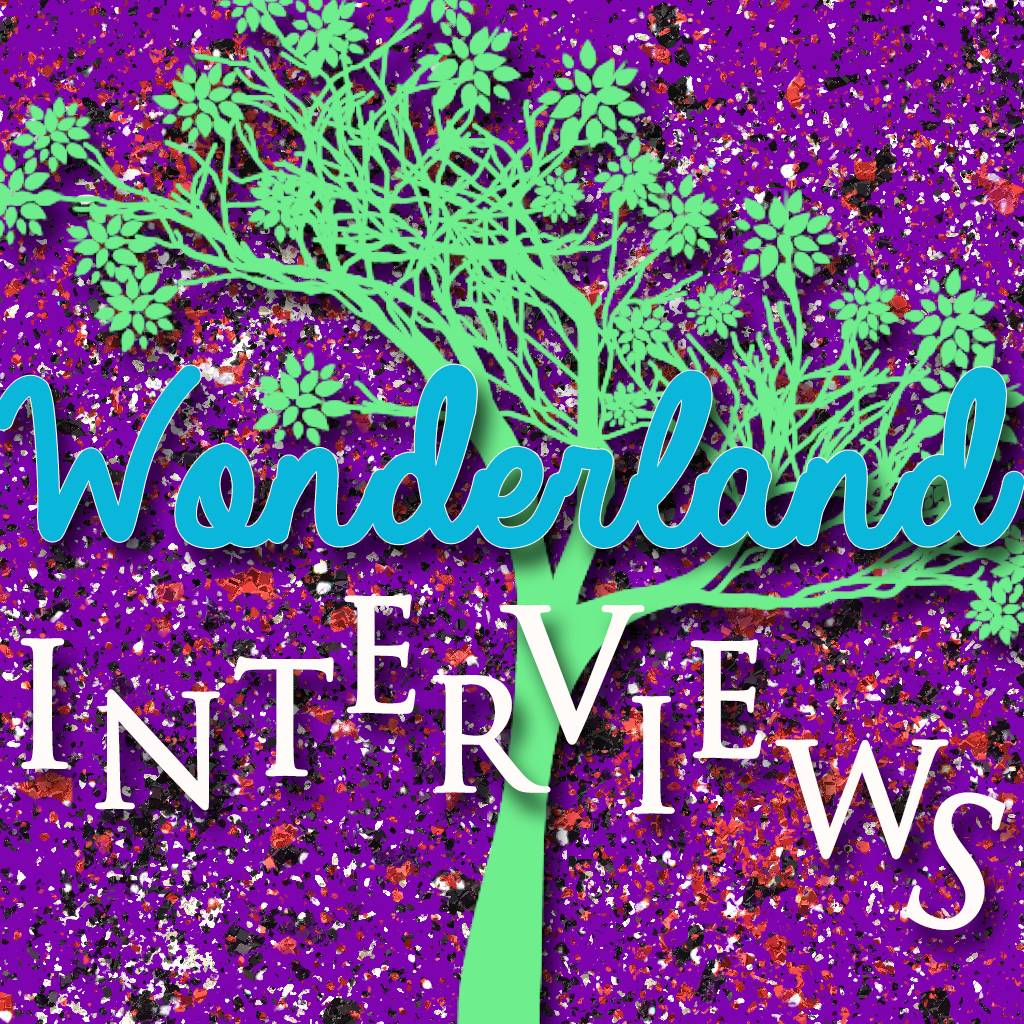 Why YA/NA?
I'm not sure I chose YA as much as it chose me!  My first manuscript was adult chick lit, but several of the rejecting agents (there were 134 of them in all) mentioned that the voice sounded like YA. I didn't even know there WAS a YA section because when I was teen there really wasn't, and I was amazed to find a whole wall of YA at the local bookstore.  I grabbed two, read them in a day, and realized that my voice really fit the genre.
Five contracted novels later, it was clearly the right call.
When did you fall in love with writing?
Very late, actually.  I never wrote as a teen, never aspired to be an author.  I was a performer growing up, going from tap dancing to musicals to opera by the time I was sixteen.  I have a BA in voice and an MM in Opera, and it was my first love, my first career, and my first epic failure.
I started writing about seven years ago when I went through a personal crisis, and fell in love with it instantly.  What I've come to realize is that even though I never wrote growing up, my stage training had prepared me for the art of storytelling better than I could have imagined and that, combined with my life-long love of reading, primed me for this third career of mine.
Do you have a favorite YA/NA series?
Anne of Green Gables, hands down.  She was my role model growing up.
What is your favorite Apocalypse trope?
I'm not a huge fan of post-apocalyptic fiction, but if I had to choose, I'd go with sentient apes.
What is your favorite thing to do outside writing?
I'm a party girl at heart.  I love to be out and about, doing social things with friends.
Name something you cannot live without.
White wine.
If you were a comic book character who would you be and why?
I've always had a soft spot for shapeshifters, so I'm going to go with Mystique (also a redhead, I might add…)  I love the idea of being able to change your appearance at will.  It would be fascinating.
iPad or Surface?
I'm not an Apple girl, so Surface.
Favorite TV Show?
At the moment, Penny Dreadful.
Favorite Dessert?
Crème brûlée
What is the first thing on your bucket list?
Paris
Please tell us about your latest or upcoming release.
My next book is called GET EVEN, the first in the Don't Get Mad series, which hits shelves September 16.  Pitched as "The Breakfast Club with a body count" it's the story of four very different girls who have formed as secret society at their elite private school where they get revenge on bullies, mean girls and teachers how have victimized their classmates.  It all goes well until one of their targets is murdered, their secret society is implicated in the crime, and the girls don't know if one of them is a killer or if someone else knows their secret.
The sequel GET DIRTY will be out in June 2015, but I'm currently running a pre-order giveaway where you can get a booklet with the first two chapters of GET DIRTY along with bonus material!  Details here: http://gretchenmcneil.blogspot.com/2014/07/get-even-pre-order-giveaway.html
Will you be attending any conferences?
Always!  But I'm not sure of my 2015 schedule yet…
Where can y0ur fans find you online?
Twitter: @GretchenMcNeil
Instagram: Gretchen_McNeil
Blog: http://gretchenmcneil.blogspot.com
Website: www.gretchenmcneil.com
---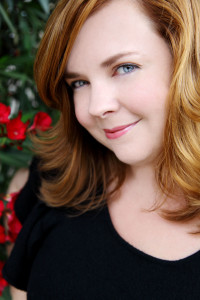 Gretchen McNeil is an opera singer, writer and clown. Her YA horror POSSESS about a teen exorcist debuted with Balzer + Bray for HarperCollins in 2011. Her follow up TEN – YA horror/suspense about ten teens trapped on a remote island with a serial killer – was a 2013 YALSA Top Ten Quick Pick for Reluctant Young Adult Readers, a Romantic Times Top Pick, a Booklist Top Ten Horror Fiction for Youth, and was nominated for "Best Young Adult Contemporary Novel of 2012" by Romantic Times.  Gretchen's 2013 release is 3:59, a sci-fi doppelganger horror about two girls who are the same girl in parallel dimensions who decide to switch places.  Gretchen's novels have been optioned by Hollywood production companies, and have sold internationally in Chinese, Spanish, and Turkish.
In 2014, Gretchen debuts her first series, Don't Get Mad (pitched as "John Hughes with a body count") about four very different girls who form a secret society where they get revenge on bullies and mean girls at their elite prep school.  The Don't Get Mad series begins September 16, 2014 with GET EVEN, followed by the sequel GET DIRTY in the summer of 2015, also with Balzer + Bray.  Gretchen also contributed an essay to the Dear Teen Me anthology from Zest Books.
Gretchen is a former coloratura soprano, the voice of Mary on G4's Code Monkeys and she sings with the LA-based circus troupe Cirque Berzerk. Gretchen blogs with The Enchanted Inkpot and was a founding member of the vlog group the YARebels.  She is repped by Ginger Clark of Curtis Brown, Ltd.
---