I received this book for free from Publisher in exchange for an honest review. This does not affect my opinion of the book or the content of my review.
This book may be unsuitable for people under 17 years of age due to its use of sexual content, drug and alcohol use, and/or violence.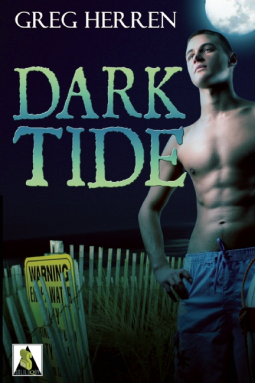 Dark Tide
by
Greg Herren
Published by
Bold Strokes Books
on 2014-09-16
Genres:
LGBT
,
Young Adult
Pages:
264
Source:
Publisher
Buy the Book
•
Reviewed by Dani

For Ricky Hackworth, a summer job to save money before he leaves for college is a necessity. When he lands a job as a lifeguard at the Mermaid Inn in Latona, Alabama, on the beautiful Gulf Coast, it's like a dream come true. But once he moves into the Inn, he starts hearing stories about the lifeguard from the previous summer…and how he vanished without a trace right in the middle of the summer. Before long, Ricky realizes the Inn and the town are hiding some dark secrets…secrets someone is willing to kill to protect, and Ricky has to find out the truth before he, too, vanishes without a trace.
DARK TIDE started off good. I was excited to read about a mystery. Ricky decides to get a job in Latona as a lifeguard to make some extra money before he goes off to college. On his first day, Ricky discovers that the last lifeguard who worked at the inn went out one night and just disappeared. Ricky decides to take it upon himself to figure out what happened to the last lifeguard. The book was going well until 70% through the book when I got a bomb dropped on me. The plot twist that occurred surprised me, and then it made me a little angry. I wasn't expecting it and it kind of ruined the book for me. The ending was kind of abrupt.