I received this book for free from Reviewer Purchase in exchange for an honest review. This does not affect my opinion of the book or the content of my review.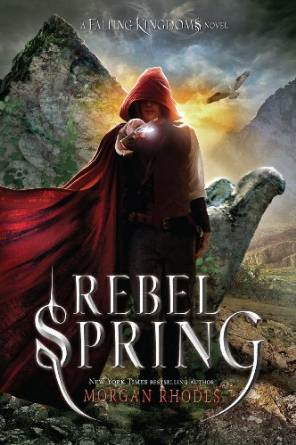 Rebel Spring
by
Morgan Rhodes
Series:
Falling Kingdoms #2
Published by
Razorbill
on 12/3/13
Genres:
Fantasy & Magic
,
Romance
,
Young Adult
Pages:
412
Format:
Paperback
Source:
Reviewer Purchase
Buy the Book
•


Auranos has been conquered and the three kingdoms—Auranos, Limeros, and Paelsia—are now unwillingly united as one country called Mytica. But alluring, dangerous magic still beckons, and with it the chance to rule not just Mytica, but the world. . . .

•  CLEO is now a prisoner in her own palace, forced to be an ambassador for Mytica as the evil King Gaius lies to her people
•  MAGNUS stands to eventually inherit the new kingdom but is still obsessed with his feelings for his adopted sister, Lucia
•  LUCIA is haunted by the deadly outcome of her breathtaking display of magic that allowed her father to capture the kingdoms
•  JONAS watches at the palace gates, a troop of rebels behind him, waiting for him to tell them how he plans to overtake King Gaius
When Gaius announces that a road is to be built into the Forbidden Mountains, formally linking all of Mytica together, he sets off a chain of cataclysmic events that will forever change the face of this land.
* No Short and Sweet (for the fear I might spoil something for you guys)
My Thoughts
~ We have all of our main characters from the first book and we meet a few side characters in this book.
~ Okay, so Cleo oh Cleo the people closest to her have died and her kingdom is now under the order of King Gaius. You would think this would break Cleo, but it only made her stronger and fight harder for the chance to win her kingdom back. Cleo was resourceful and quite smart, I think she was good at playing people. She's my favorite character and favorite POV to read.
~ Magnus is still feeling a little broken after Lucia's rejection of him. Magnus is still trying to follow his father's orders and fight off his inner demons.
~ Jonas is trying to gather a rebel army to take on King Gaius, because he basically got screwed by the King during the battle. (Can I say that?)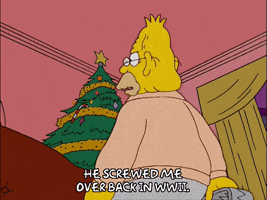 (But remember Jonas got screwed in the battle for Auranos not WWII)
~ Lucia is in a deep slumber after using so much of her power in the battle, so most of her POV is in her dreams when she's talking to a watcher.
~ There was some romance and I thought I knew who I wanted to be together, but now I'm just so undecided after finishing this book. I think I want some more of Cleo/Magnus maybe.
~ We learn about Mytica's history in this book. We learn about the goddesses Cleona and Valoria and their relationship with Eva the first sorceress and the Kindred.
~ I wanted a few more alliances I wanted to know who stood where! But I guess I'm just going to have to read the next book.
Overall
No cliffhanger again (yay). I just love this series, the characters are so complex and there's so many layers to each of them. This book was full of action, adventure, magic, and mystery. I'm so excited to read the next book to see what will happen next. Definitely do yourself a favor and start this series!