I received this book for free from Reviewer Purchase in exchange for an honest review. This does not affect my opinion of the book or the content of my review.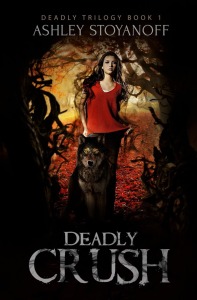 Deadly Crush
by
Ashley Stoyanoff
Series:
Deadly Trilogy #1
Published by
Ashley Stoyanoff
on 2013-08
Pages:
260
Source:
Reviewer Purchase
Buy the Book
•
Reviewed by Miranda

Deadly Trilogy, Book 1 Dog Mountain is just like any other small town - peaceful and uneventful. Well, that is if peaceful means wolves howling all night, and uneventful means it's overrun by pesky werewolves, then yes, Dog Mountain is just your average small town. Jade Shaw has spent the last two years avoiding the pack. But when Aidan Collins moves to town, avoiding the dogs doesn't seem possible. The pack wants him just as much as she does. Determined to keep him out of the pack's grasp, Jade does everything she can to gain his attention. Little does she know, Aidan is in deeper with the pack than she could have imagined, and competing for his attention is a deadly game, one she may not want to win.
Jade Shaw is resident of a town of Wolf Shifters called Dog Mountain. She has never been a fan of the Shifters but they became her enemy when they laid claim to one of her best friends.  The last thing Jade expected was to fall for someone who turns into a canine on his down time.  To make matters worse Aidan is the new Alpha in town and every she-wolf is fighting to become his Mate; which makes Jade enemy number one as the she-wolfs see the attention she gets from Aidan.
I found Ashley Stoyanoff's Deadly Crush to be an exciting and intriguing read.  The first book in the Deadly Trilogy series sets the stage for complex and thrilling reads.  I found Jade to be the right amount of stubborn and fierce.  Aidan definitely brings the sexy and powerful Alpha vibes to the book.  Some of the best scenes are those when Jade and Aidan are fighting and making up just like a good romance should be. I am anxious to read what happens to Aidan and Jade in book two of the series. Deadly Crush is a fantastic paranormal read especially if you love dominant Alpha's and sexy, tenacious women who love them.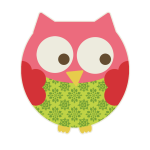 Xoxo,
Miranda