I received this book for free from Reviewer Purchase in exchange for an honest review. This does not affect my opinion of the book or the content of my review.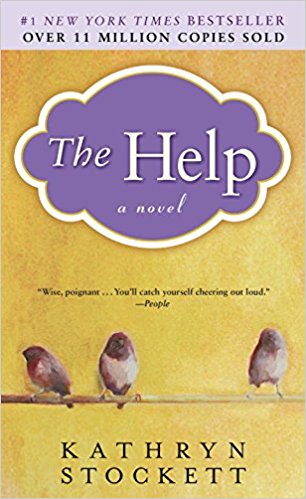 The Help
by
Kathryn Stockett
Published by
Berkley
on 4/5/11
Genres:
Adult
,
Fiction
,
Historical
Pages:
544
Format:
Hardcover
Source:
Reviewer Purchase
Buy the Book
•


Aibileen is a black maid in 1962 Jackson, Mississippi, who's always taken orders quietly, but lately she's unable to hold her bitterness back. Her friend Minny has never held her tongue but now must somehow keep secrets about her employer that leave her speechless. White socialite Skeeter just graduated college. She's full of ambition, but without a husband, she's considered a failure. Together, these seemingly different women join together to write a tell-all book about work as a black maid in the South, that could forever alter their destinies and the life of a small town..
Dear Friend,
Recently, I finished reading The Help by Kathryn Stockett. I absolutely loved it! Why I didn't read it sooner, I don't know.
I picked up the book because its been my sister, Dani's, favorite read of all time for a while now. It even holds a prominent place on her bookshelf.
I've seen the movie a while ago and thought it was very good. It never crossed my mind to read the book, though. Yet I'm so glad I did.
Seeing the movie beforehand didn't lessen my enjoyment of the book. Even though the characters were described differently than their movie counterparts, I still saw them as the actors who portrayed them.
You won't be surprised, of course when I tell you that the book is so much better than the movie! It's richly detailed and you grow to know Aibileen, Skeeter, and Minny on a deeper level. This story is rich with emotion, history, and relationships. The relationship between the main characters themselves, their families and friends, between blacks and whites, and maids and their employers.
After all I've said so far, you must know that I think you read this now. And if you're like me, always looking for romance in what you read, you won't be disappointed by miss Celia and Johnny.
I hope you get a chance to read and enjoy The Help by Kathryn Stockett.
Until next read 😉
Your Friend and fellow book-nerd,
Ali.