I received this book for free from in exchange for an honest review. This does not affect my opinion of the book or the content of my review.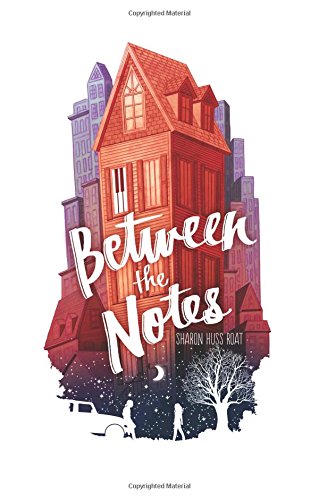 Between the Notes
by
Sharon Huss Roat
Published by
HarperTeen
Genres:
Contemporary
Buy the Book
•

Ivy Emerson used to live in a wealthy neighborhood, but when her father's investment went wrong, she was forced to give up everything – including her beloved piano – and move to Lakeside, the wrong side of town, with her family. She was ashamed of this and she made up lies.  However, as time goes on her lies begin to unravel. Here, Ivy learned to embrace what has happened to her family and live with it.
Between the Notes is a gripping and very relatable.  The way was written is just great!I loved how this book was not only about romance, but also about family, friendship, and learning more about oneself. At first Ivy was bitter and created lies, but she still took care of her family, especially her special-needs brother. Later on, Ivy learned to embrace her situation and had the courage to tell the truth to those who were judgemental of her. I also loved Ivy and Reesa's friendship because it showed how in every friendship, there are fights, but if you're really friends, it will all work out in the end.
I also loved the relationship Lennie and Ivy had. She was unsure of him because of his reputation but as the book progressed she really got to know him and realized you shouldn't believe everything you hear.
Related Posts