I received this book for free from Publisher in exchange for an honest review. This does not affect my opinion of the book or the content of my review.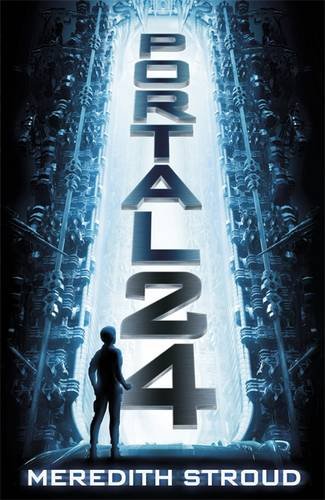 Portal 24
Published by
Hot Key Books
Genres:
Science Fiction
,
Young Adult
Source:
Publisher
Buy the Book
•


Ever since his father's disappearance, teenaged Darius has made a living for himself as a small-time con artist, cheating tourists out of their money on the hot streets of Memphis. When a mysterious woman starts following him, he thinks the police are finally on to him—but the truth is far stranger than that. Darius has been recruited by Project Oberon, a top-secret government organization dedicated to preventing disasters—before they occur. Oberon has created a portal that allows people to go back in time, to exactly twenty-four hours earlier.  Then disaster strikes New York City, and Darius and his team of special ops teenagers are in the Portal, heading back with just one day to prevent the unthinkable. But it soon becomes clear that this villain is unlike any they've ever faced before—and knows far too much about Project Oberon. Can Darius and the team save the world before their twenty-four hours are up, or will they be lost in time forever?
As a con-artist, Darius Simms was a keen observer and knew when a person was bluffing him but when Agent Grosz told him that he and his girlfriend will die that evening, he didn't know what to think. Soon he finds himself agreeing to be a replacement field agent to a team of special teenagers whose goal was to prevent catastrophic event from happening. I was excited to read this book at first. Based on the synopsis I thought that it would be a thrilling and exciting adventure. I was so completely disappointed, I don't even know where to begin. Nothing really happened until almost 1/3 of the way through the book. Then it's one thing happening after another. The pace just wasn't working for me. Also the interactions that the characters were having just weren't believable. I really wanted to like this book but it just fell short of my expectations.
Related Posts