I received this book for free from Reviewer Purchase in exchange for an honest review. This does not affect my opinion of the book or the content of my review.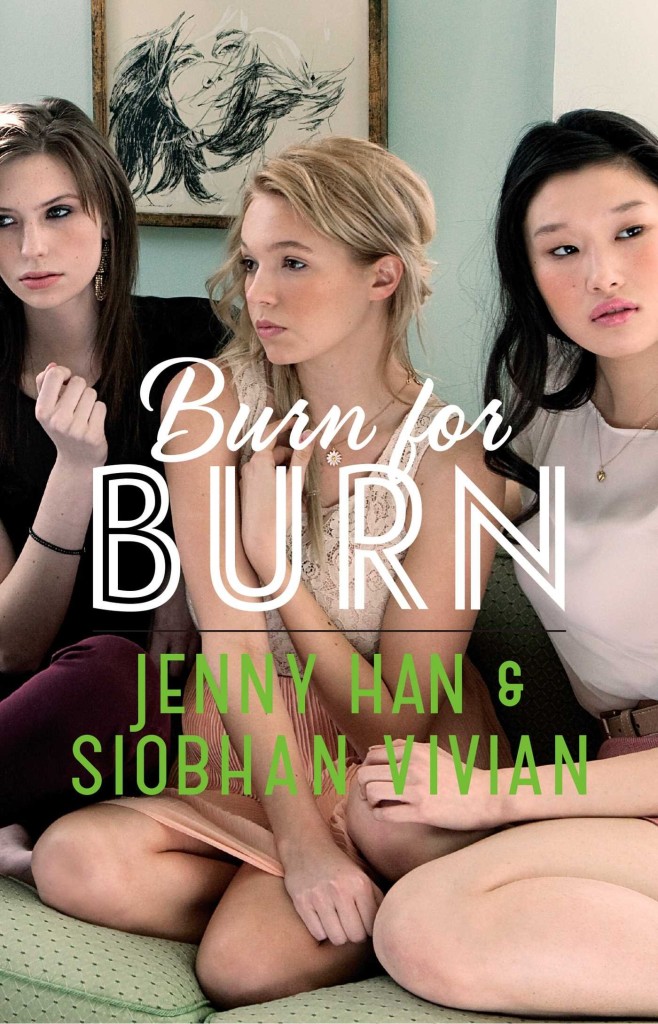 Burn for Burn
by
Jenny Han
,
Siobhan Vivian
Series:
Burn for Burn #1
Published by
Simon and Schuster
on 8/6/13
Genres:
Contemporary
,
Fantasy & Magic
,
Young Adult
Pages:
384
Source:
Reviewer Purchase
Buy the Book
•


Postcard-perfect Jar Island is home to charming tourist shops, pristine beaches, amazing oceanfront homes—and three girls secretly plotting revenge.

KAT is sick and tired of being bullied by her former best friend.

LILLIA has always looked out for her little sister, so when she discovers that one of her guy friends has been secretly hooking up with her, she's going to put a stop to it.

MARY is perpetually haunted by a traumatic event from years past, and the boy who's responsible has yet to get what's coming to him.

None of the girls can act on their revenge fantasies alone without being suspected. But together…anything is possible.

With an alliance in place, there will be no more "I wish I'd said…" or "If I could go back and do things differently..." These girls will show Jar Island that revenge is a dish best enjoyed together.
The sweet smell of revenge is in the air! I loved this book I couldn't put it down. I loved the plot and the characters. Mary, Kat, and Lillia all have different personalities but it was so fun to see them come together and how these different personalities came together because of one common goal. We get to learn more about each girl through their POVs I felt connected to each girl but I like Kat more than Mary and Lillia. Honestly I think I liked this book because of the acts of revenge. Who doesn't like a good revenge plot? I can honestly say the revenge plots were pretty good and the targets had no idea what was coming. The only thing I had a problem with was the ending I'm not entirely sure what was happening. I felt like a Carrie vibe going on but it was just weird and hard to describe. I would read the rest of the series, I ended up loving this book more than I originally thought I would.
Related Posts