I received this book for free from Publisher in exchange for an honest review. This does not affect my opinion of the book or the content of my review.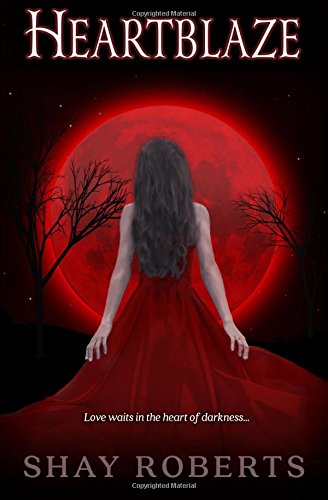 Vampire Soul
by
Shay Roberts
Series:
Heartblaze #1
Published by
Snowfire Press
on 11/9/15
Genres:
Paranormal
,
Supernatural
,
Young Adult
Pages:
282
Source:
Publisher
Buy the Book
•




In your past life you were a legendary figure in a passionate relationship with a vampire. Now your enemies from that past have found you, determined to make you pay a terrible price for a life you lived more than 200 years ago!

EMMA RUE is an eager college freshman. For reasons she cannot understand, she attacks her professor in front of her stunned classmates. Desperate for answers, Emma goes to a psychiatrist who uses hypnotic regression to explore her troubled childhood. But when the regression goes too far, back into her past life, a remarkable revelation emerges that shatters Emma's world. Suddenly on the run from powerful forces, Emma seeks out a shadowy figure from her past life...

JULIAN ST. FLEUR, the 18th-century vampire who transformed Emma's soul. The beautiful and enigmatic Julian holds the key to Emma's past, but will he help her? Two hundred years of loneliness have twisted him into a wicked creature and his reunion with Emma is unlike anything she had ever imagined. As Julian draws Emma into his heinous world, her only salvation may be...

STEFAN HILDEBRAND, a werewolf with legendary combat skills who is posing as a fellow student. Stefan's feelings for Emma are real, but his powerful masters have ordered him to kill her! As the mystery of Emma's past unravels, Stefan must make a choice, sacrifice Emma or listen to his heart.

Who do you trust, Julian or Stefan? Or do you go your own way?
How will you survive in a paranormal world unlike anything you have ever imagined?
Hop onto this emotional roller coaster and brace yourself for a stunning climax!
When I first started this book I wasn't sure if I liked it or if I'd be able to finish it. I was kind of confused especially with the four POVs but I figured it out quick. In the four POVs we meet Emma, Julian, Stefan, and Cynthia, we also get to see flashbacks of Cassandra which is Emma's past life. This book had so many elements I liked I finished it in one sitting. Its like you're on a ride with all of the characters. Emma was on a mission to find out about her past life and who she really is, Julian is a vampire who has been waiting for Emma, Stefan is a werewolf who has been ordered to kill Emma, and Cynthia is a ghost on a mission to get something back from Emma. Its all so crazy and fast paced and everyone is coming for Emma but the thing is she doesn't remember everything from her past life as Cassandra, so why does she have so many enemies? I loved the risk Emma took to find out about her past life she was a brave and strong heroine. I also loved the other characters and getting to see their connection in this mystery was amazing. The ending blew me away! It ended in a cliff hanger and the first thought I had when I finished was "Wow! I need the sequel now!" I would recommend this book to my friends and anyone who likes paranormal books!
Related Posts