I received this book for free from Publisher in exchange for an honest review. This does not affect my opinion of the book or the content of my review.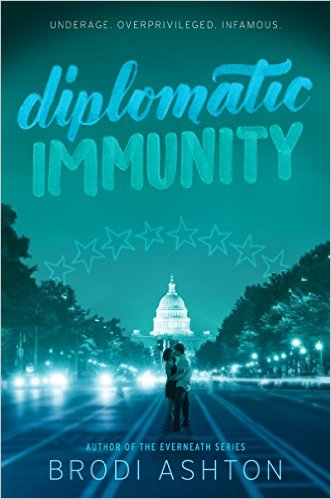 Diplomatic Immunity
by
Brodi Ashton
Published by
Balzer + Bray
on 9/6/16
Genres:
Contemporary
,
Romance
,
Young Adult
Pages:
368
Format:
eARC
Source:
Publisher
Buy the Book
•


Raucous parties, privileged attitudes, underage drinking, and diplomatic immunity . . . it's all part of student life on Embassy Row.

Piper Baird has always dreamed of becoming a journalist. So when she scores a scholarship to exclusive Chiswick Academy in Washington, DC, she knows it's her big opportunity. Chiswick offers the most competitive prize for teen journalists—the Bennington scholarship—which would ensure her acceptance to one of the best schools in the country.

Piper isn't at Chiswick for two days before she witnesses the extreme privilege of the young and wealthy elite who attend her school—and realizes that access to these untouchable students just might give her the edge she'll need to blow the lid off life at the school in a scathing and unforgettable exposé worthy of the Bennington.

The key to the whole story lies with Rafael Amador, the son of the Spanish Ambassador—and the boy at the center of the most explosive secrets and scandals on Embassy Row. Rafael is big trouble—and when he drops into her bedroom window one night, asking for help, it's Piper's big chance to get the full scoop. Except Piper discovers that despite his dark streak, Rafael is smart, kind, funny, and gorgeous—and she might have real feelings for him. How can she break the story of a lifetime if it will destroy the boy she just might love?
Short and Sweet
Piper Baird has always wanted to be a journalist. When Piper gets a scholarship from Chiswick Academy in Washington, DC, and she knows that this will give her an opportunity to win the Bennington scholarship. Once Piper arrives at Chiswick she quickly realizes that the journalism program is way more competitive than it was at her public school. Now Piper knows that to win the Bennington she'll have to write an exposé  no one will forget.
My Thoughts
~I also didn't mention above that while at Chiswick Piper meets Rafael one of the many students at the academy that has diplomatic immunity. Rafael is at the center of most of the scandals and secrets so Piper uses this as an idea to write about the kids at her school who have diplomatic immunity for her exposé.
~ Piper was not an easy character for me to like and I think by the time that there was a reason for me to feel bad for her I didn't, because of the decisions she made. Piper was pretty heartless and brash at times and I understand that winning the Bennington was important to her but it was like she was using Rafael's friendship to learn his secrets and use them in her story.
~ I forgot to mention that Rafael is Piper's love interest. So while she's writing this story and getting more information about him and other kids with diplomatic immunity she begins to develop feelings for him.
~ One thing I didn't like was the stereotypes… I'll just leave it at that.
~ The subplot and plot just ruined this story for me, they didn't take off and there wasn't really an ending to anything.
~ I liked the ending but by then it felt like it was to late for me to actually like the book, so I basically like the last 10% of the book.
Quotes
~ "Pipper Baird. Clumsy, torn pants, western-style rider, astute, easy smile, tendency to speak her mind, even if it's rude."
I love this one the most Rafe stops talking to her but the Bennington is more important than his friendship
~ "Since it's the season of gratitude, I would sure be grateful if you'd just start talking to me again and give me a story."
Really?!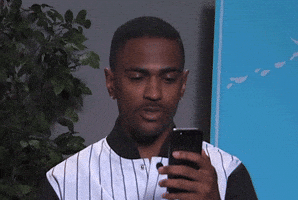 Overall
There were some moments I enjoyed and others I didn't, but I just wanted more from this book in the end.
Related Posts