I received this book for free from Reviewer Purchase in exchange for an honest review. This does not affect my opinion of the book or the content of my review.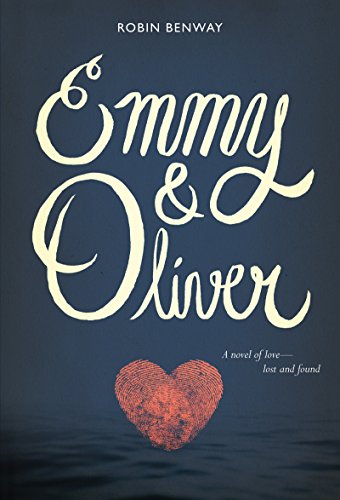 Emmy & Oliver
by
Robin Benway
Published by
HarperTeen
on 6/23/15
Genres:
Contemporary
,
Realistic Fiction
,
Romance
,
Young Adult
Pages:
357
Format:
Hardcover
Source:
Reviewer Purchase
Buy the Book
•


Emmy and Oliver were going to be best friends forever, or maybe even more, before their futures were ripped apart. In Emmy's soul, despite the space and time between them, their connection has never been severed. But is their story still written in the stars? Or are their hearts like the pieces of two different puzzles—impossible to fit together?

Emmy just wants to be in charge of her own life. . . . She wants to stay out late, surf her favorite beach—go anywhere without her parents' relentless worrying. But Emmy's parents can't seem to let her grow up—not since the day Oliver disappeared.

Oliver needs a moment to figure out his heart. . . . He'd thought, all these years, that his dad was the good guy. He never knew that it was his father who had kidnapped him and kept him on the run. Discovering it, and finding himself returned to his old hometown, all at once, has his heart racing, and his thoughts swirling.
Short and Sweet Review
When Emmy's next door neighbor and best friend Oliver is kidnapped by his father, things in her town change. Emmy's parents become over protective, and all Emmy wants is to be free and feel like she's in charge of her life. When Oliver returns ten years later, Emmy wonders if they can pick up their friendship where it left off. Emmy was a good character I liked how she went out of her way to make Oliver feel welcomed even though some of the other people in town made him feel like an outcast. I felt bad for Oliver, he was torn because now he has to try to get used to this new life with his mom but he still loves and misses his dad. The pacing in this book was a bit slow which was fine for me. I liked how Emmy and Oliver took the time to get to know each other again they made a sweet couple. Benway did a great job showing the struggles of this two teens, Oliver and his conflicting feelings about his dad and Emmy and hiding her secret passions from her parents like surfing and wanting to go to a college that they might not approve of. This is a great contemporary read and the writing portrays what's happening in this book in a real light.
Related Posts