I received this book for free from Reviewer Purchase in exchange for an honest review. This does not affect my opinion of the book or the content of my review.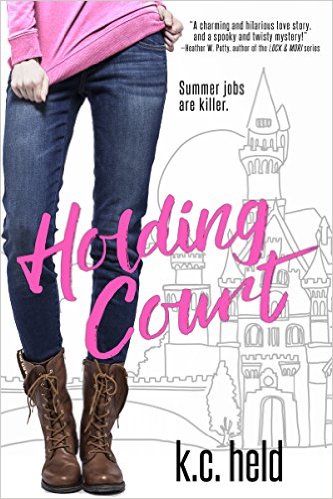 Holding Court
by
K.C. Held
Published by
Entangled: Teen
on 3/1/16
Genres:
Contemporary
,
Mystery & Detective
,
Romance
,
Young Adult
Pages:
352
Format:
Paperback
Source:
Reviewer Purchase
Buy the Book
•


Sixteen-year-old Jules Verity knows exactly what's in store at her new job at castle-turned-dinner-theater Tudor Times. Some extra cash, wearing a fancy-pants dress, and plenty of time to secretly drool over the ever-so-tasty--and completely unavailable--Grayson Chandler. Except that it's not quite what she imagined.
For one, the costume Jules has to wear is awful. Then there's the dead body she finds that just kind of...well, disappears. Oh, and there's the small issue of Jules and her episodes of what her best friend calls "Psychic Tourette's Syndrome"--spontaneous and uncontrollable outbursts of seemingly absurd prophecies.
The only bright side? This whole dead body thing seems to have gotten Grayson's attention. Except that the more Jules investigates, the more she discovers that Grayson's interest might not be as courtly as she thought. In fact, it's starting to look suspicious...
Short and Sweet
Jules has the gift of being a psychic, but she considers it a curse mainly because she blurts things out at inopportune times. Her "curse" works out in her favor when Tudor Times is looking to hire a psychic. Jules gets the job and things are going well until she finds a dead body.
My Thoughts
~ I thought that Jules' psychic abilities were pretty cool! I know in the book Jules felt like a freak because she blurts things out, but I liked seeing how the things she blurted out would happen.
~ I loved how supportive Jules' mother, grandmother, and best friend were! They would always try to make her feel better when she was feeling down.
~ Did I mention that Jules' crush Grayson works at Tudor Times? He was so cute, I really liked them together. My favorite thing about this duo was when they teamed up to try to solve the mystery and when things got dangerous he was always trying to make sure Jules was safe.
~ I absolutely loved the setting! Jules was working in an actual castle! (Oh the many places to explore… and hide a body.)
Overall
I love my mysteries! I thought I would be able to figure out who did it but in the end I was wrong… (-_-) This was a quick, fun, and entertaining read. It was cute and I think it would be a great read for the summer!!!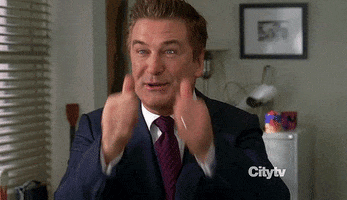 Related Posts