I received this book for free from Reviewer Purchase in exchange for an honest review. This does not affect my opinion of the book or the content of my review.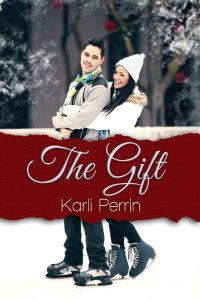 The Gift
by
Karli Perrin
Genres:
New Adult
,
Romance
Source:
Reviewer Purchase
Buy the Book
•
Reviewed by Ali

It was the weekend before Christmas and the whole world was on countdown.
Except for me.
Last Christmas, I met a boy.
Last Christmas, we made a pact.
Christmas would never be the same.
Life would never be the same...

***Please note that this is a short story, not a full length novel. It is intended to be a quick, fun and flirty read.***



 
THE GIFT by Karli Perrin is a short and sweet Christmas themed New Adult Romance. It's a short story, only 38pgs (on my kindle), but still manages to deliver a good romance. THE GIFT tells a sort of meet-cute romance where we're introduced to Imogene and Blake, two college students, and watch them fall for each other during the holidays. It's fun to read the banter between the two, the light teasing and flirtation.
I did have a couple 'huh?' moments… The story starts out in the present, with just a few lines, and then takes us back to a year ago, where it truly takes places. I don't feel that this was necessary, as in the end, we're not brought back to the present. The second moment takes place towards the end and felt as if it came out of nowhere. It may have been added to affirm the feelings of the couple, but I don't feel that it was required.
While this is a novella, I didn't find it lacking nor did I need it to be longer.  I will say, that I would gladly read another story where I get to find out more about Imogene and Blake and see how they are doing, though. I will definitely be checking out other reads by Ms. Karli Perrin.
This is a novella that I would recommend if you are short on time, but in the mood for a light and romantic holiday read.

Related Posts