I received this book for free from Reviewer Purchase in exchange for an honest review. This does not affect my opinion of the book or the content of my review.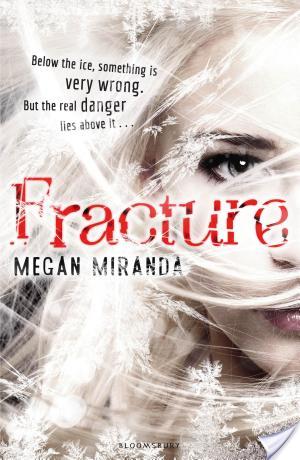 Fracture
by
Megan Miranda
Published by
A&C Black
on 2014
Genres:
Fantasy & Magic
,
Mystery & Detective
,
Romance
,
Young Adult
Pages:
261
Source:
Reviewer Purchase
Buy the Book
•
Reviewed by Dani
When Decker found Delaney kissing his best friend Carson, he told himself that it meant nothing. But then Carson calls to Delaney from across the vast frozen lake. Jealous, Decker insists they walk over the fragile ice. Halfway, he leaves her there . . . Ten minutes without air, Delaney will be dead. Decker pulls her out of the icy waters after eleven. Delaney is alive, but now she is drawn to those who are dying . . . and to stranger, Troy - someone Decker should see as a threat.
After Delaney fell into Falcon Lake something changed. Delaney can now sense when someone is about to die. Most of Delaney's friends start to distance themselves from her because it seems like people around her die. When Delaney was at the hospital she met Troy. At first Troy seemed like a great friend for Delaney because he has the same ability as her. I liked Delaney's character she's smart and curious. Troy's character seemed nice at first but towards the end he has some scary secrets he hasn't told anyone. I really like this book. The ending is great I got chills reading it, its unexpected. I would and I did buy the sequel to this book which is Vengeance and it's in Delaney's friend Decker's point of view. I would recommend this book to anyone who likes Mysteries, and Thrillers.

Related Posts